How Strucket works
With the Strucket you will never leave your items soaking for endless days again, because the Strucket makes soaking and straining simple and stress-free!

Designed to fit into your sink, pop your items in your Strucket, agitate and when you return simply pull up the strainer. Connect it to the top of the base and then drain using the outer plug – without ever touching the water or the toxic mess in it!
Shop by use
The Strucket is a cleaning system that makes life simple and easy.
From diapers, bibs and baby clothes to sheets, toys, dad's golf balls, and the fruit & veg. The Strucket can be used inside, outside, for the kid's stuff, the dad's stuff and the pet's stuff - there are infinite uses across the whole house.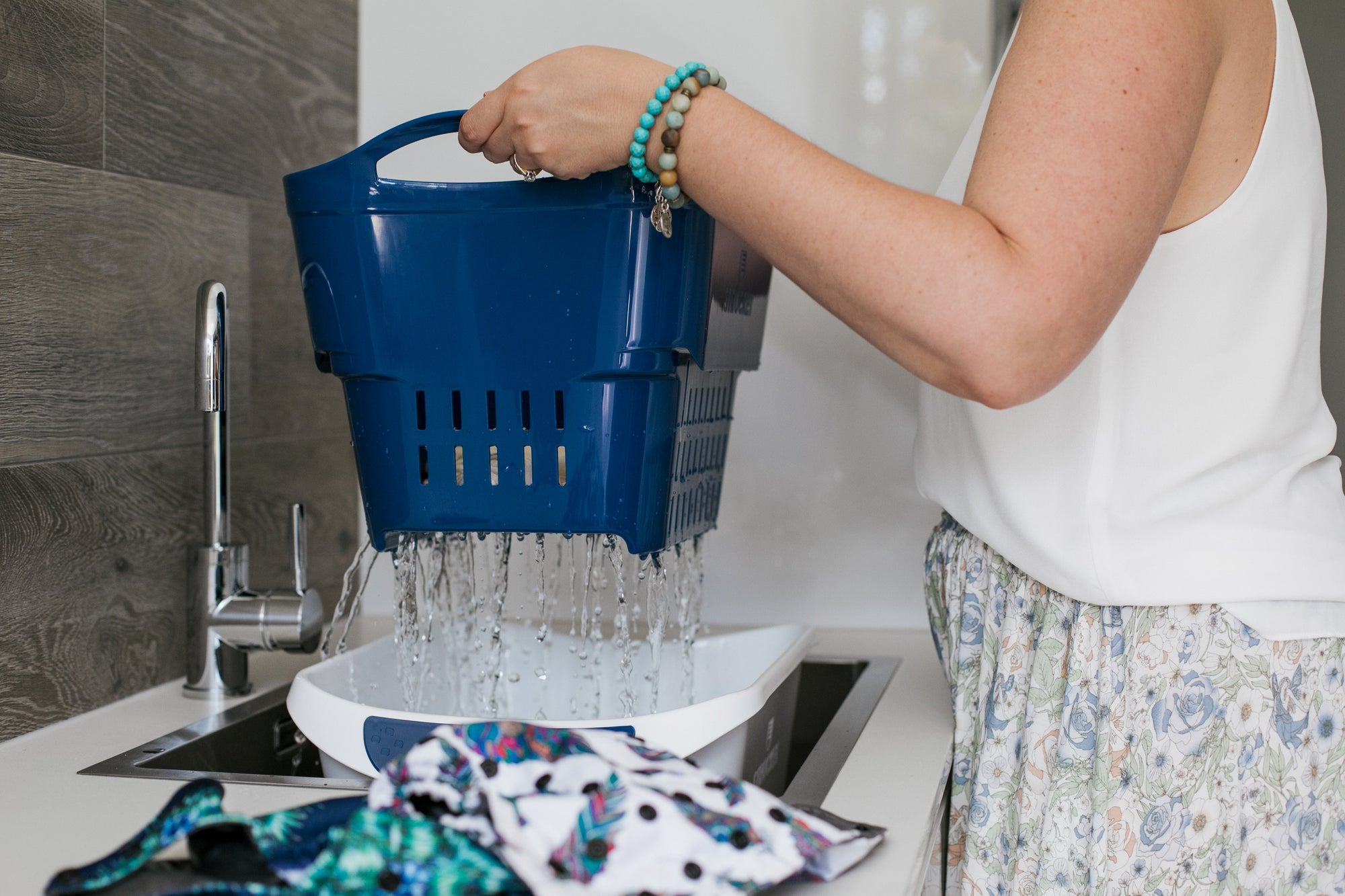 You now have your gorgeous bundle of love.  The goeing and the gurgles, the sweet little expressions and that oh so sweet baby smell.  Life is just a bubble of happiness. But your new little baby ...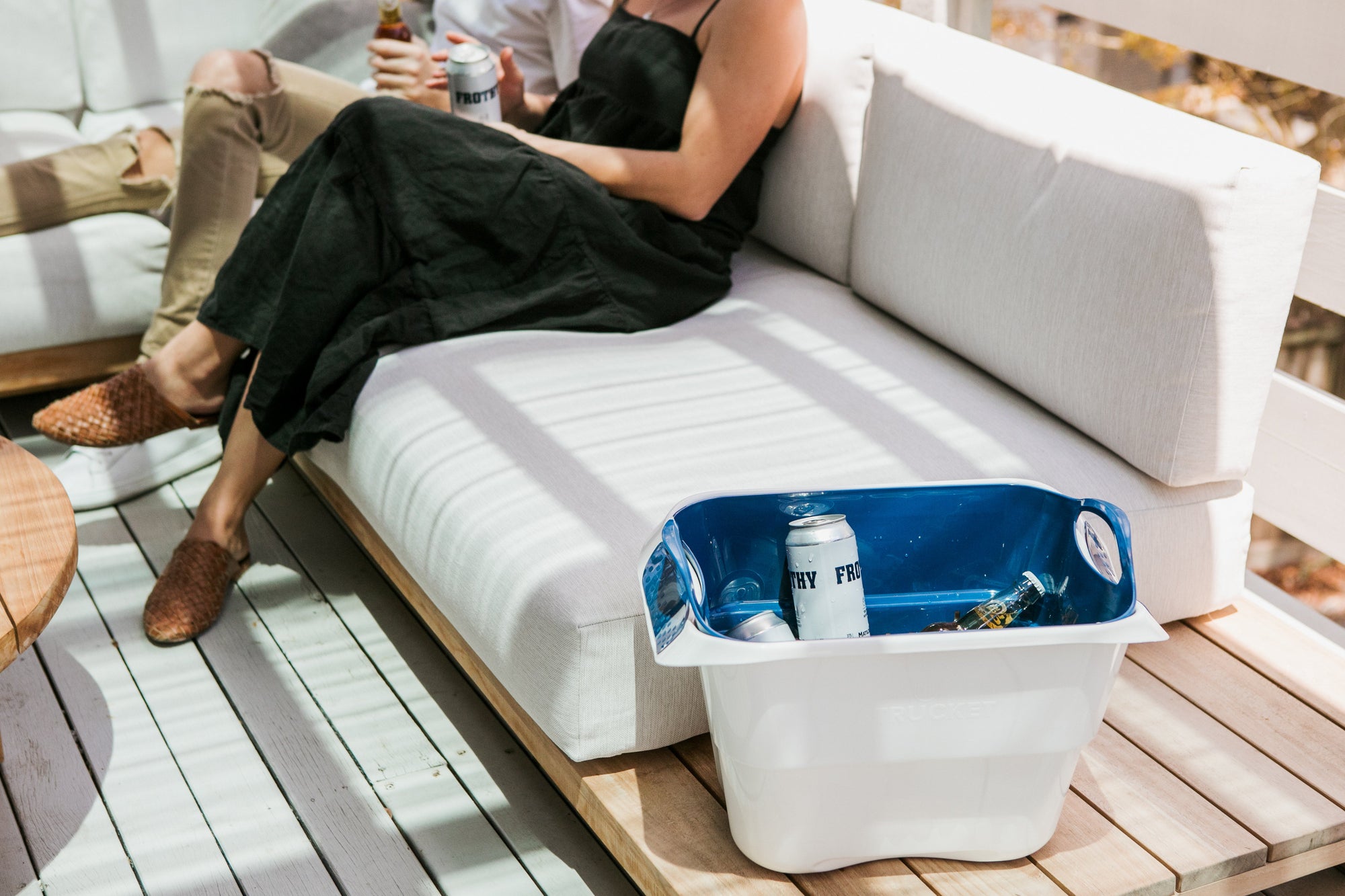 Get the whole (Strucket) family involved with your summer BBQ this year and make the preparation process simpler for yourself!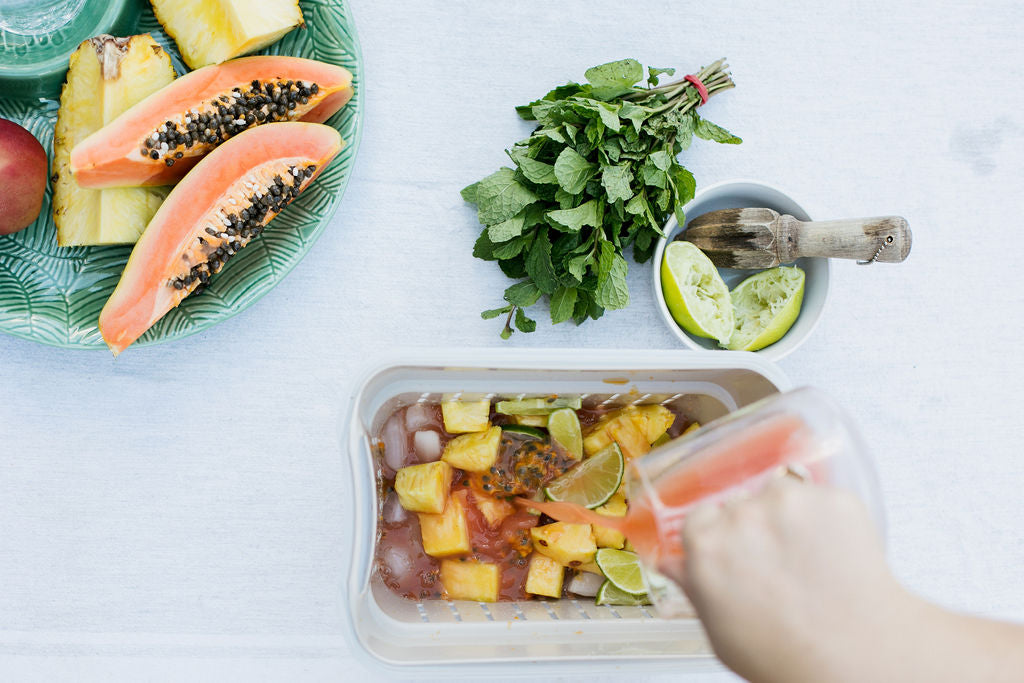 No matter what your new year's resolution is, there is a way for Strucket to help you achieve them! 
Let customers speak for us
My Strucket making life with a newborn easy and also saving me from the pain of having to hand wash my favourite delicate clothes! hands free and mess free. No laundry should be without one!!!
A fantastic Aussie made product! It arrived yesterday and I have already used it for soaking and handwashing. Made handwashing a breeze with the agitating action from lifting inner bucket up and down. It's very good quality plastic and you can tell it will last for years. Everyone needs a Strucket !
I absolutely love my strucket! it makes soaking the clothes SO much easier. I've only had it for 1 week and have soaked more things then in the last 2 months. its So easy to use and I love how it drains itself. if you are debating whether to buy one or not. DO IT. you will not regret it. From a very happy customer!!
Thanks for the great customer service! Such a great product. The best thing for soaking school uniforms. Wish I discovered these earlier.
Bought the strucket at the Brisbane baby expo. Did my first sanitize of cloth diapers. So much less mess and so easy!! Highly recommend!
A laundry and kitchen must have! Takes the mess and contamination out of soaking/cleaning dirty clothes (diapers, whites, toys, fruit and the rest!) and whatever else needed. Such a sturdy, high quality and detailed product with dual functions. Also a practical baby shower gift for new moms. Well done Strucket team!
Perfect for soaking clothes, soaking vegetables and fruit, cleaning toys! I have gone nuts but will do a video review soon The customer service is ABOVE AND BEYOND! If something needs fixing or anything they are happy to answer questions, and helpful in every aspect! Highly recommend!!
Loooove my Strucket! I use it to wash my reusable diapers in and it makes cleaning them easy! Thank you for such an amazing product 😍
It has an all round multi purpose use and not just for the laundry. Love my strucket.
What an amazing invention! Couldn't be happier with the service or product.
Its so convenient! I have it sitting in the laundry filled with water and napisan, whenever my son soils or spews on his clothes they go straight in to soak. when i'm ready to wash i pull the plug and hang it up to drain on the side of the bucket and then throw it into the wash! no mess and best of all i don't have to touch anything (not like its an issue anyway) 10/10 would recommend to anyone. for any day to day activity.
W.O.W absolutely LOVE my strucket! I've only had it 3 days and it has changed my life! The best invention ever!
Soaking green tomatoes and onions for my spicy green tomato pickles my strucket is the perfect tool
Love my new Strucket, been using it to mop my floor clean my windows, hand wash my clothes air dry my empty bottles so many great uses.. Big fan....
I am happy it's a decent size and multipurpose so I dont have to lift heavy buckets full of items and water instead I can just drain it then rinse and put in the washing machine or easily bathe my bub and then drain the water out and rinse off 😍
LIFE CHANGING!!!! I love my strucket! So much I have given my sister in law one when she had a baby. My husband even uses it. I have two now. I only wish it was around for my number one, we could have saved so many clothes that I decided to throw because I hate touching yukkies and bleach! 💕💕💕💕💕💕💕💕💕💕💕💕💕💕
What a fab & practical/ useful innovation for everyone who has household/laundry chores! Well done