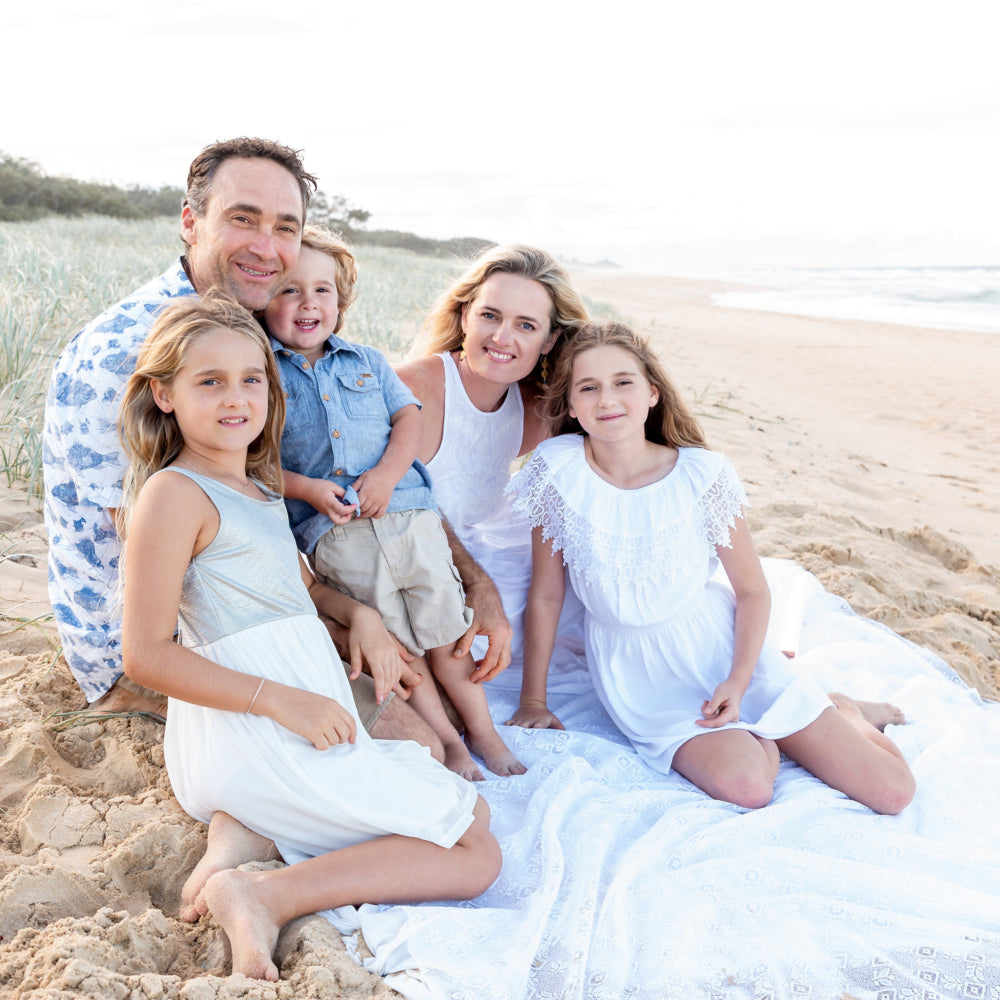 The Strucket brand
The Strucket is the world's first Strainer meet Bucket. An innovative system set to modernise the way you soak and drain. Invented by Sunshine Coast Mother of 3, Kelly Lavery, the idea was spawned from a single moment of desperation.

After the birth of her third child, Kelly was soaking everything you can imagine, nappies, bibs, clothes, toys not to mention her own sheets, towels...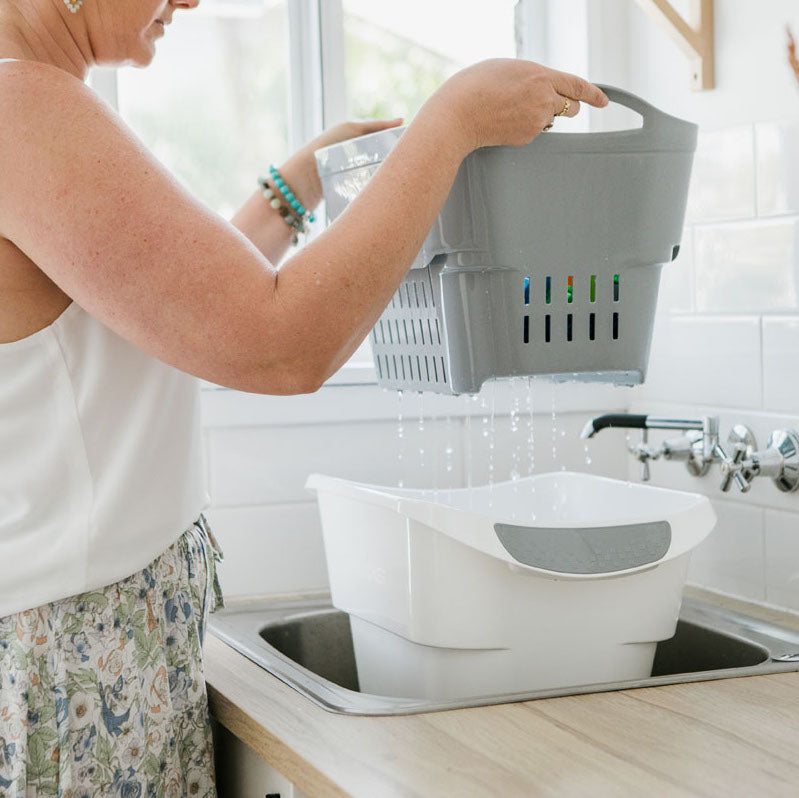 Strucket 19L
This is where the Strucket journey began - the original Strucket 19L.
This product is a versatile must-have; from cleaning kid's toys, to hand washing spaghetti-stained tea towels, to gardening and recycling plant water. It can handle the biggest of household, laundry and kitchen jobs.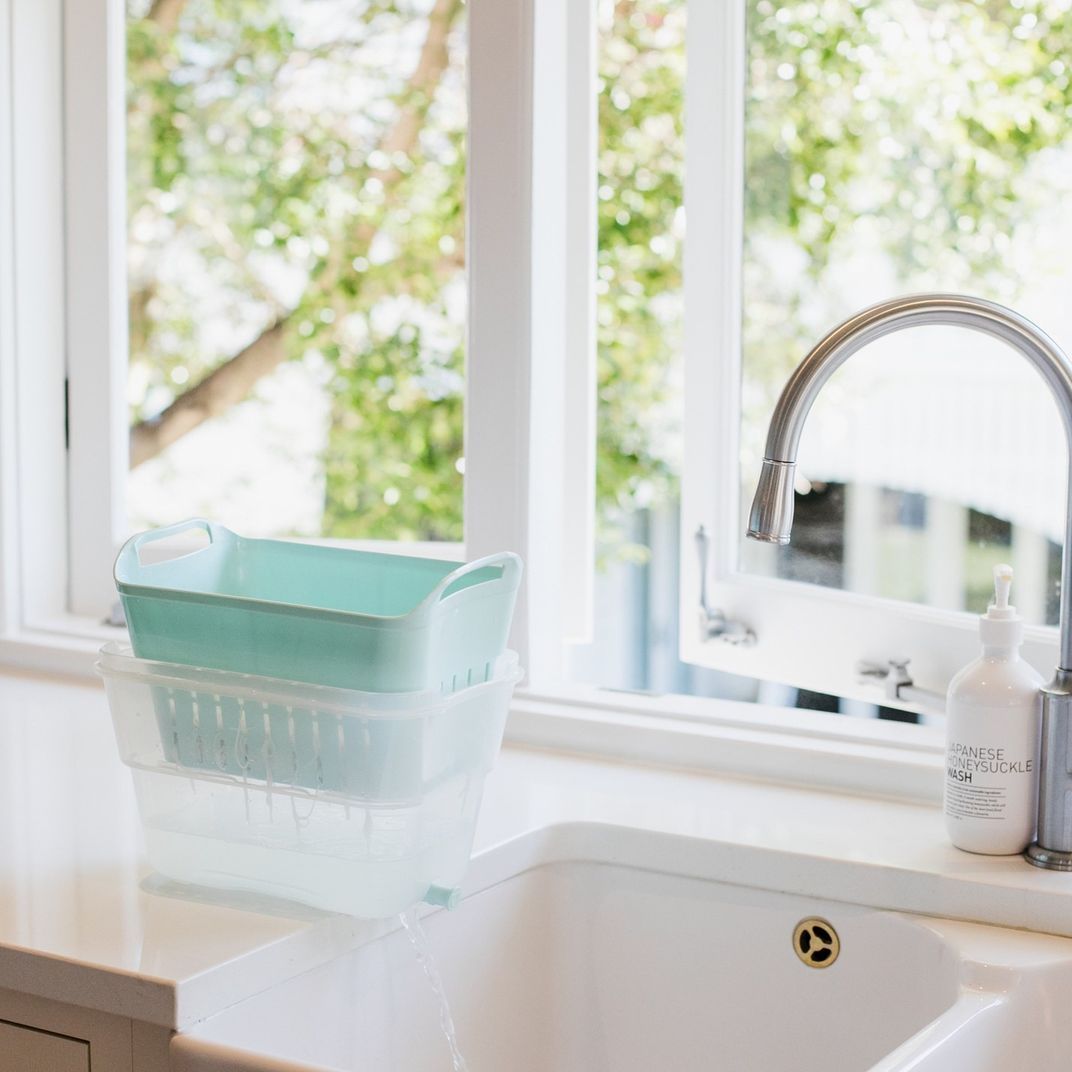 Strucket Mini
The Mini is mighty! The perfect middle balance between your Strucket 19L and Strucket Teenie. 
The cleaning opportunities are limitless - cleansing makeup brushes, recycling grey water in the garden, straining pasta and noodles, cleaning baby toys, the list goes on! It can handle everything you throw at it: dishwashers, fridges, laundry chemicals and boiling water.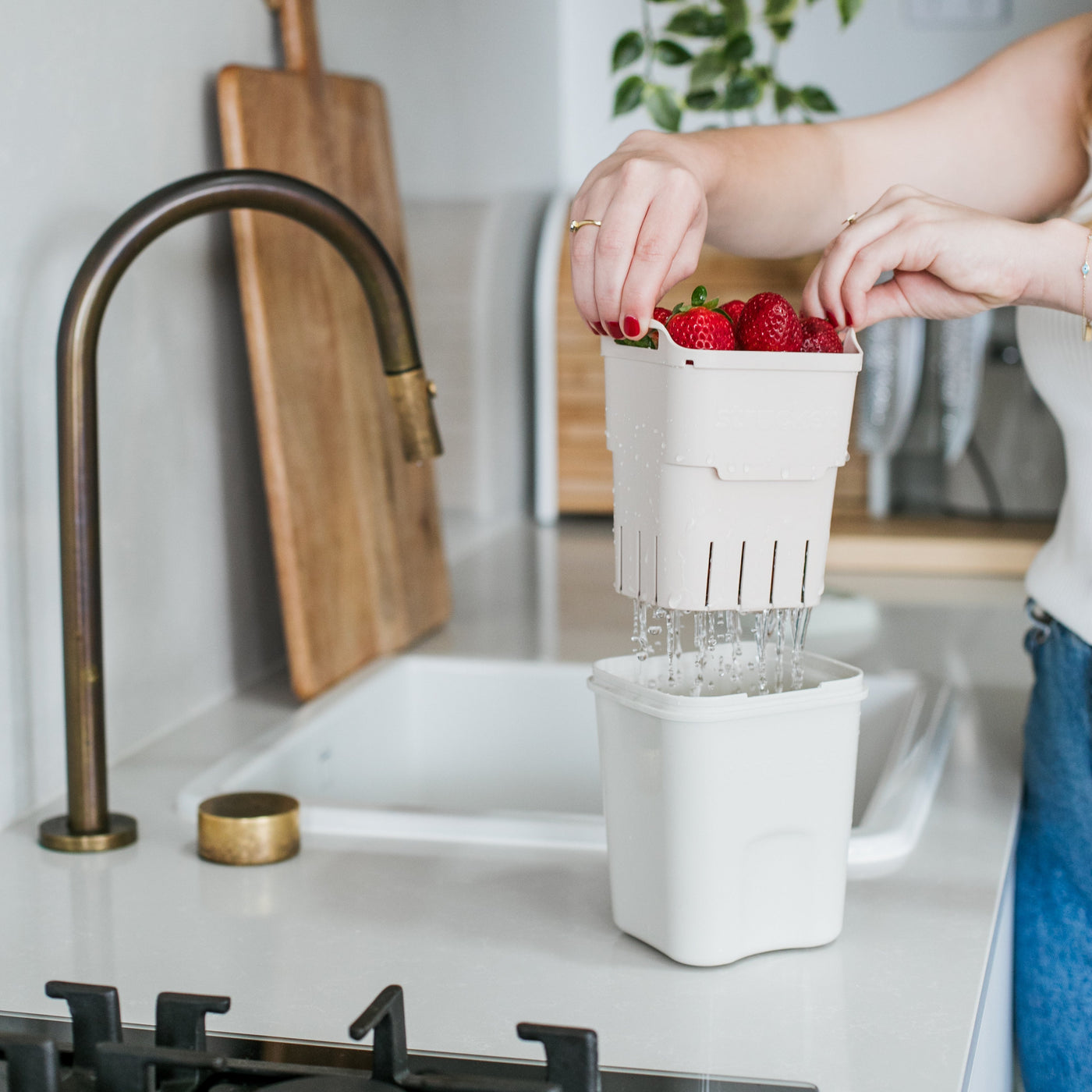 Strucket Teenie
Strucket Teenie is our newest edition, and the little sister of your Strucket 19L and Strucket Mini. With this Strucket, you can handle even the Teenie-est of cleaning problems. 
The Strucket Teenie starter pack comes with the strainer, weight and lid, and you can elevate it by adding on a Juicer and Grater accessory.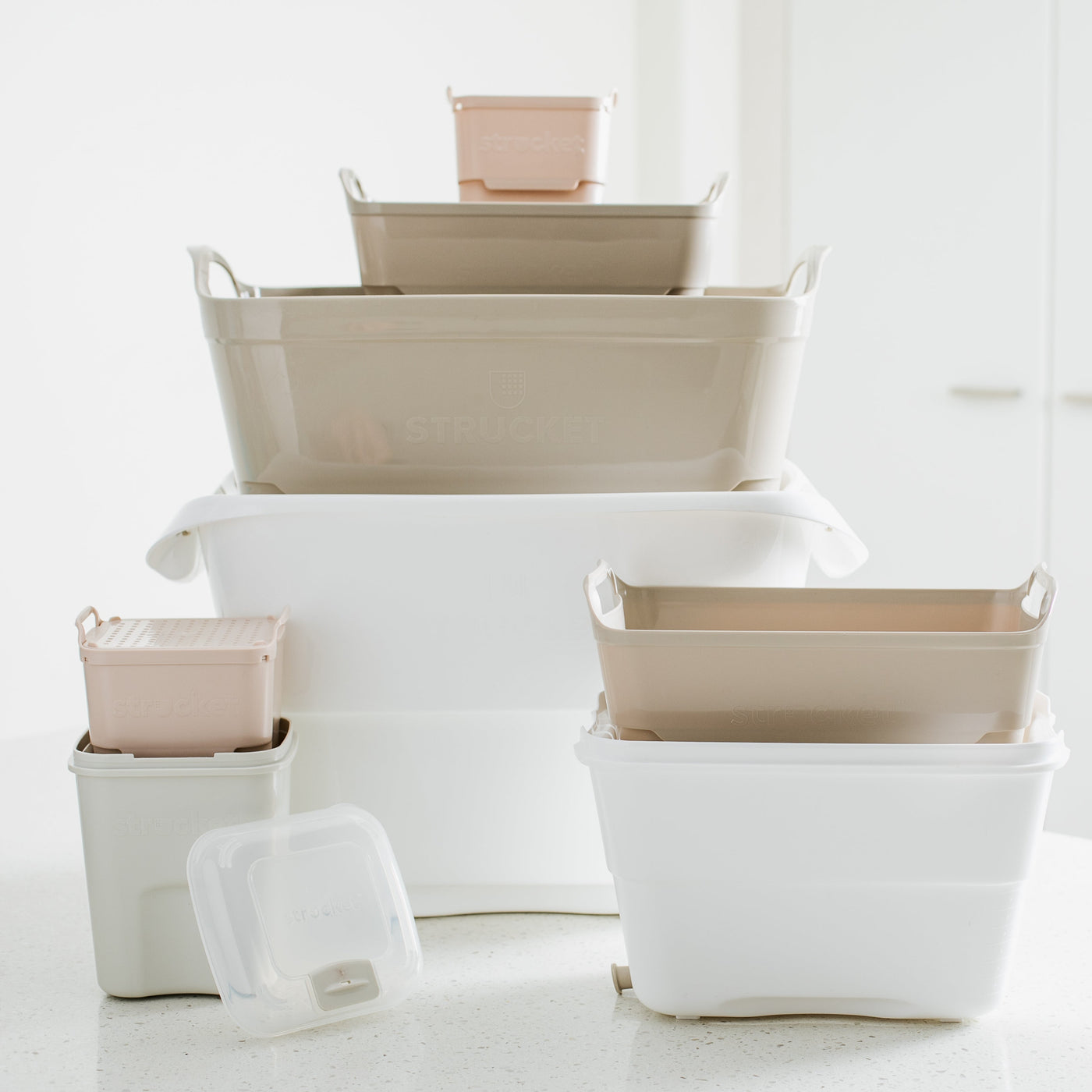 Would your customers love the Strucket family?
The Strucket is a versatile product that easily lends itself across a range of industries, audiences and uses:
Baby & Child Care • Household Cleaning • Hospitality • Aged & Home Care • Disability & Incontinence • Fishing & Camping
Wholesale opportunities
After a successful launch in 2018, we are now seeking distributors and stockists for the Strucket worldwide. The Strucket comes in three base colours, and colours can be customised to suit your brand.
Get in touch below, and a wholesale specialist will be in touch to discuss your needs:
I bought the Strucket before I had my first baby (fresh 1 week old is here). I'm using it to wash his reusable nappies and it seriously makes everything so easy with the strainer in there and the spout to drain water. Strucket is a god-send for parents not just for reusable nappies but stained clothes and to clean toys.
Bought the strucket at the Brisbane baby expo. Did my first sanitize of cloth diapers. So much less mess and so easy!! Highly recommend!
Loooove my Strucket! I use it to wash my reusable diapers in and it makes cleaning them easy! Thank you for such an amazing product 😍
LIFE CHANGING!!!! I love my strucket! So much I have given my sister in law one when she had a baby. My husband even uses it. I have two now. I only wish it was around for my number one, we could have saved so many clothes that I decided to throw because I hate touching yukkies and bleach!
How it works
It's all about the connection