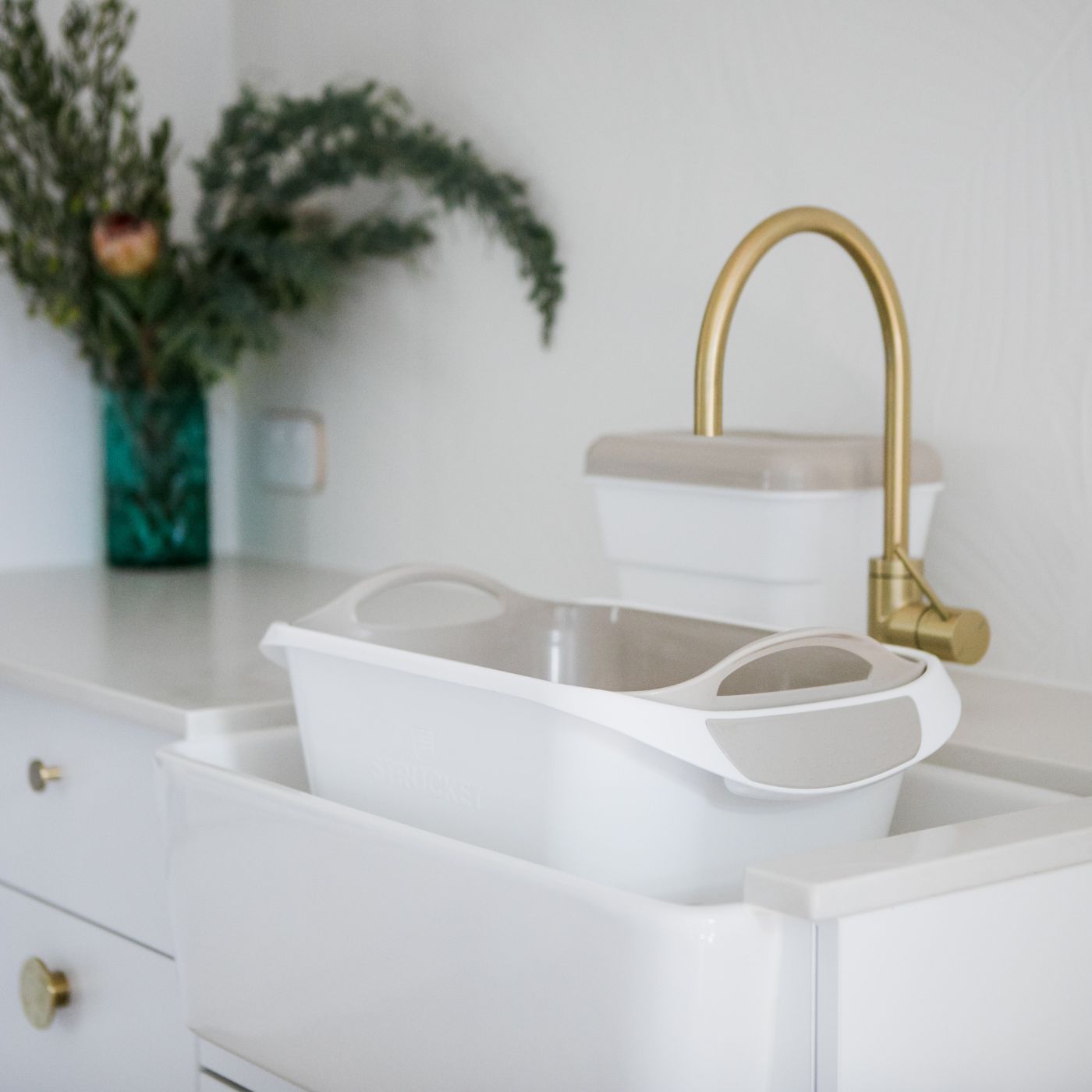 Infinite uses
With the Strucket you will take the stress out of straining and never leave your items soaking for days again – because the Strucket makes life simple and stress-free!

Pop your items in to soak or clean and when you return simply pull up the strainer, connect it to the top of the base and then drain using the outer plug – without ever touching the water or the toxic mess in it!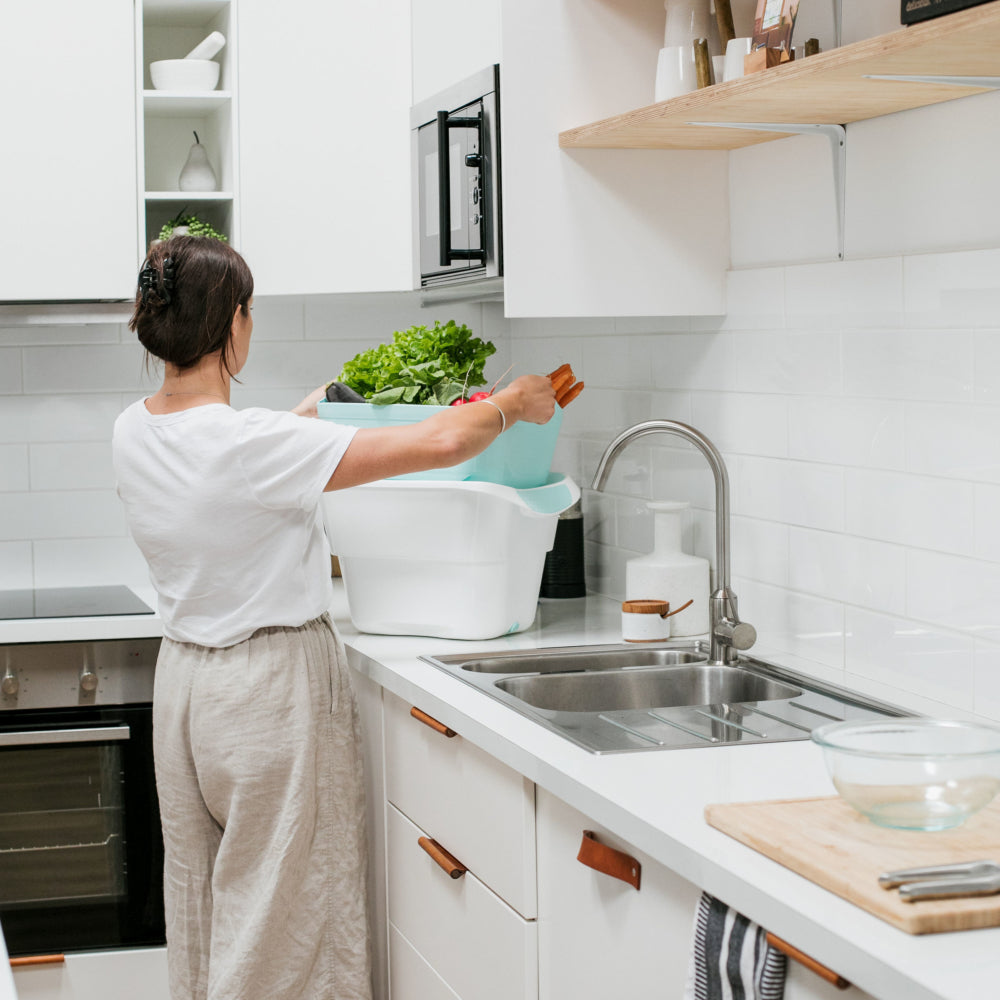 The 1st of its kind
It is hard to believe that some things do not already exist... especially when it is as ingenious as a strainer bucket that lets you soak, separate and drain without having to touch the residual toxic, unhygienic, dirty water! The Strucket is a first-of-its-kind, soaking solution created on the Sunshine Coast, Qld, by mum-of-three Kelly Lavery.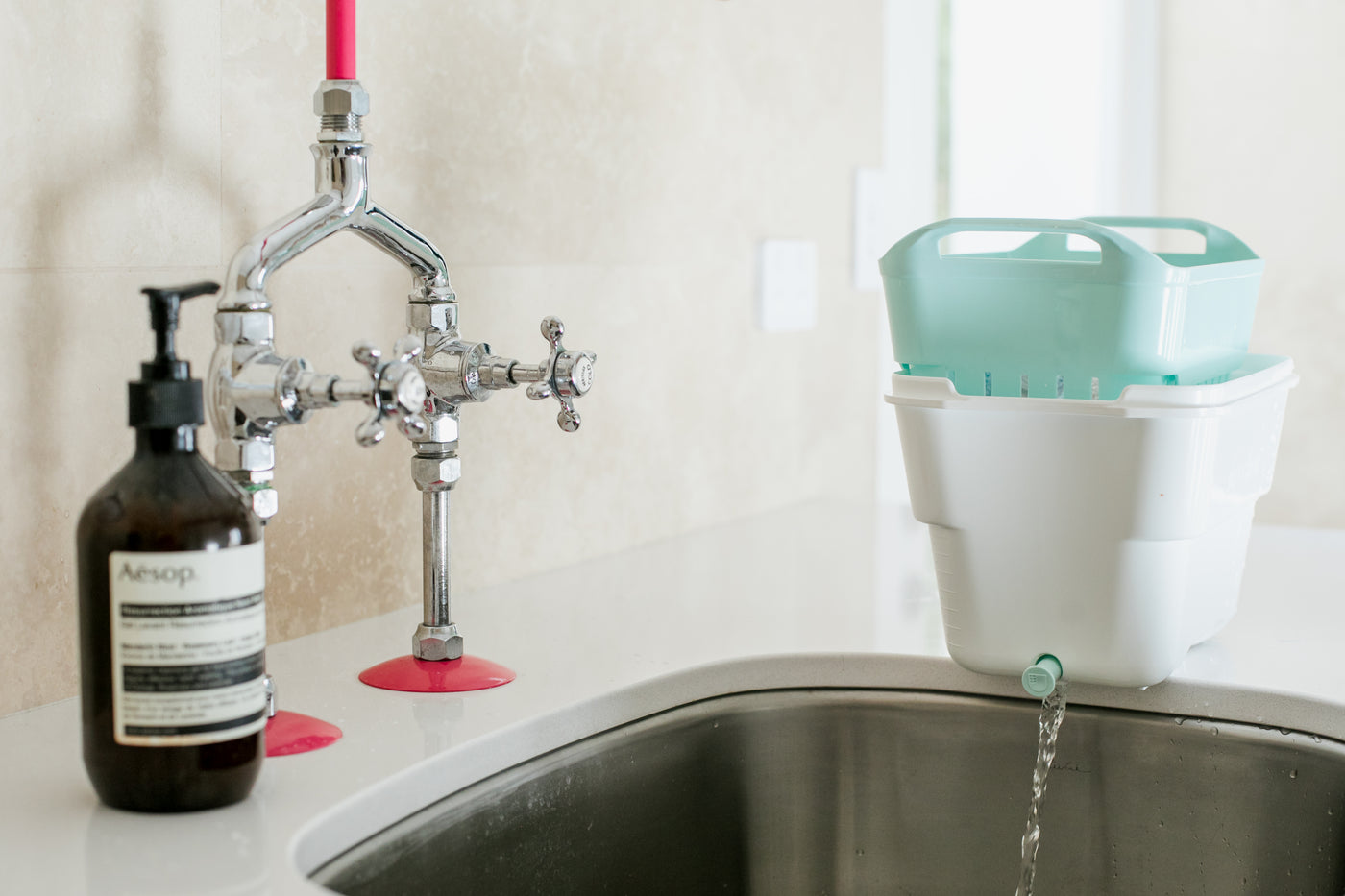 Hands off the water
The revolutionary strainer-meet-bucket system is designed to ensure you no-longer need to touch dirty, unhygienic, toxic water again. Perfect for sensitive skin and anyone who doesn't love grime, the Strucket allows you to easily separate and drain with the inbuilt connection mechanism and plug.
I bought the Strucket before I had my first baby (fresh 1 week old is here). I'm using it to wash his reusable nappies and it seriously makes everything so easy with the strainer in there and the spout to drain water. Strucket is a god-send for parents not just for reusable nappies but stained clothes and to clean toys.
Bought the strucket at the Brisbane baby expo. Did my first sanitize of cloth diapers. So much less mess and so easy!! Highly recommend!
Loooove my Strucket! I use it to wash my reusable diapers in and it makes cleaning them easy! Thank you for such an amazing product 😍
LIFE CHANGING!!!! I love my strucket! So much I have given my sister in law one when she had a baby. My husband even uses it. I have two now. I only wish it was around for my number one, we could have saved so many clothes that I decided to throw because I hate touching yukkies and bleach!
How it works
It's all about the connection