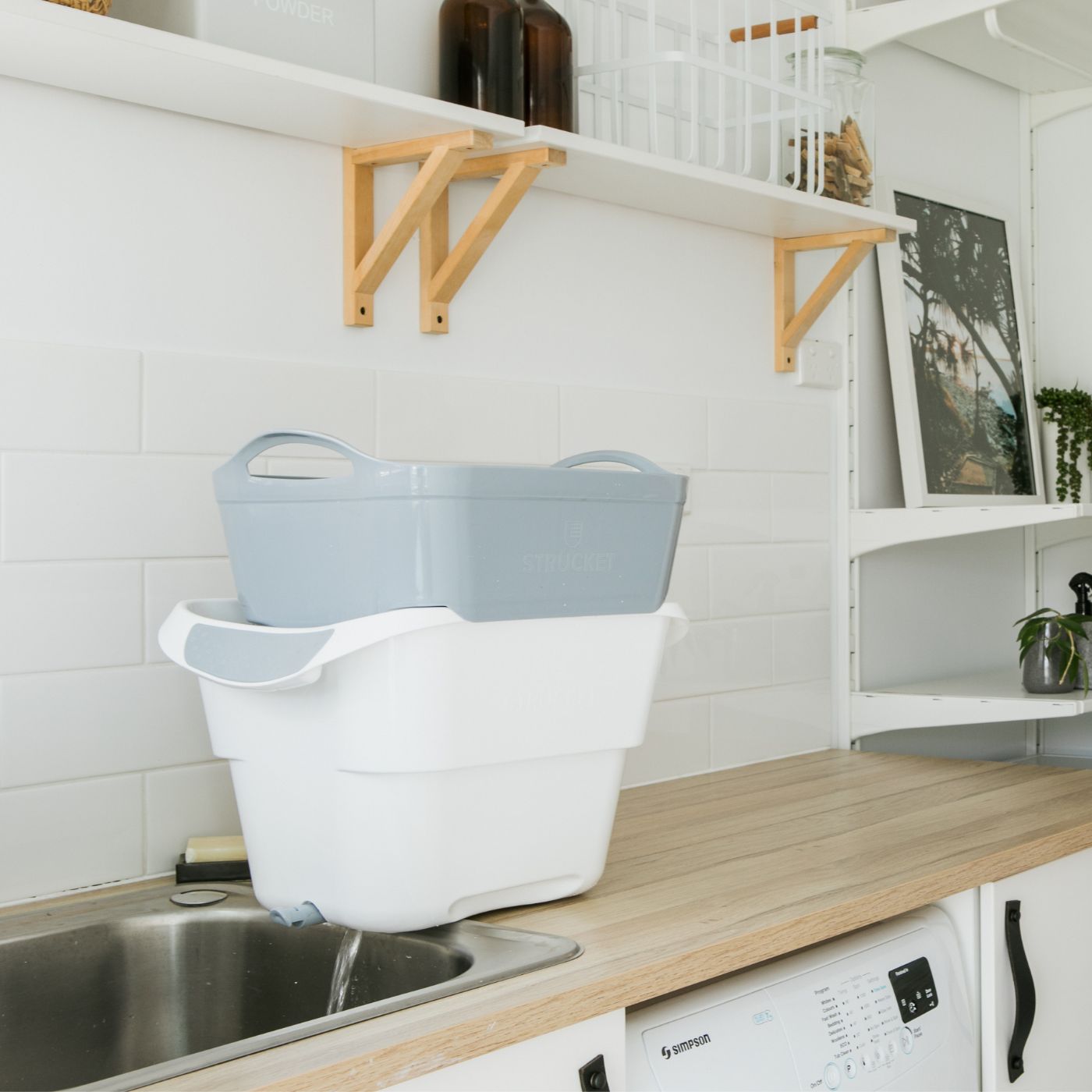 Put down the bleach and pick up the Strucket
There's a new boss in the laundry room. From sorting to soaking to rinsing and drying—there's no part of laundry day that can't be instantly improved by this wonder.
OUR FAVOURITE
Laundry uses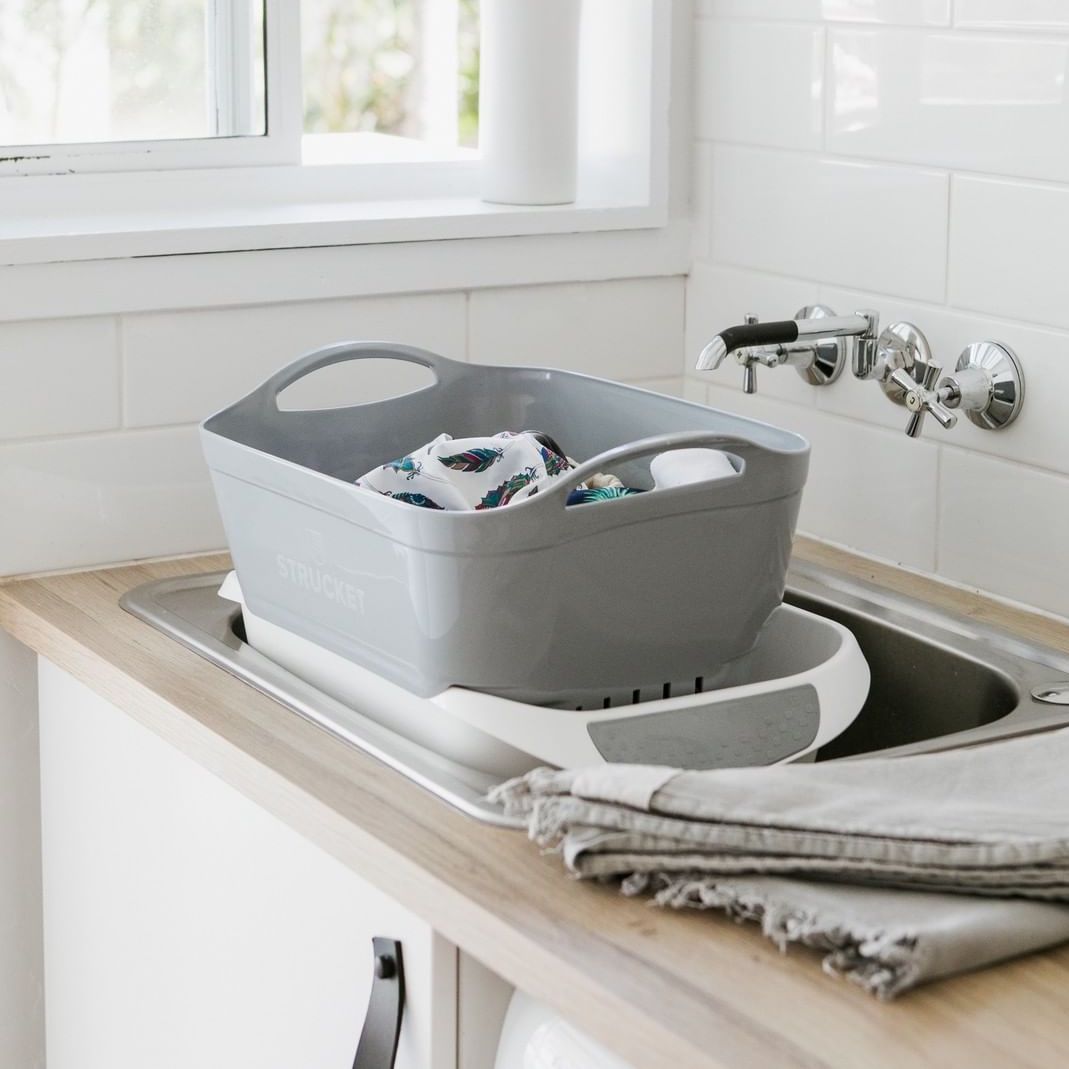 Strip and sanitise
Strucket can be used as a Dry Pail or a 'strip and sanitise' device on both traditional and modern cloth diapers, making sustainable parenting that much easier.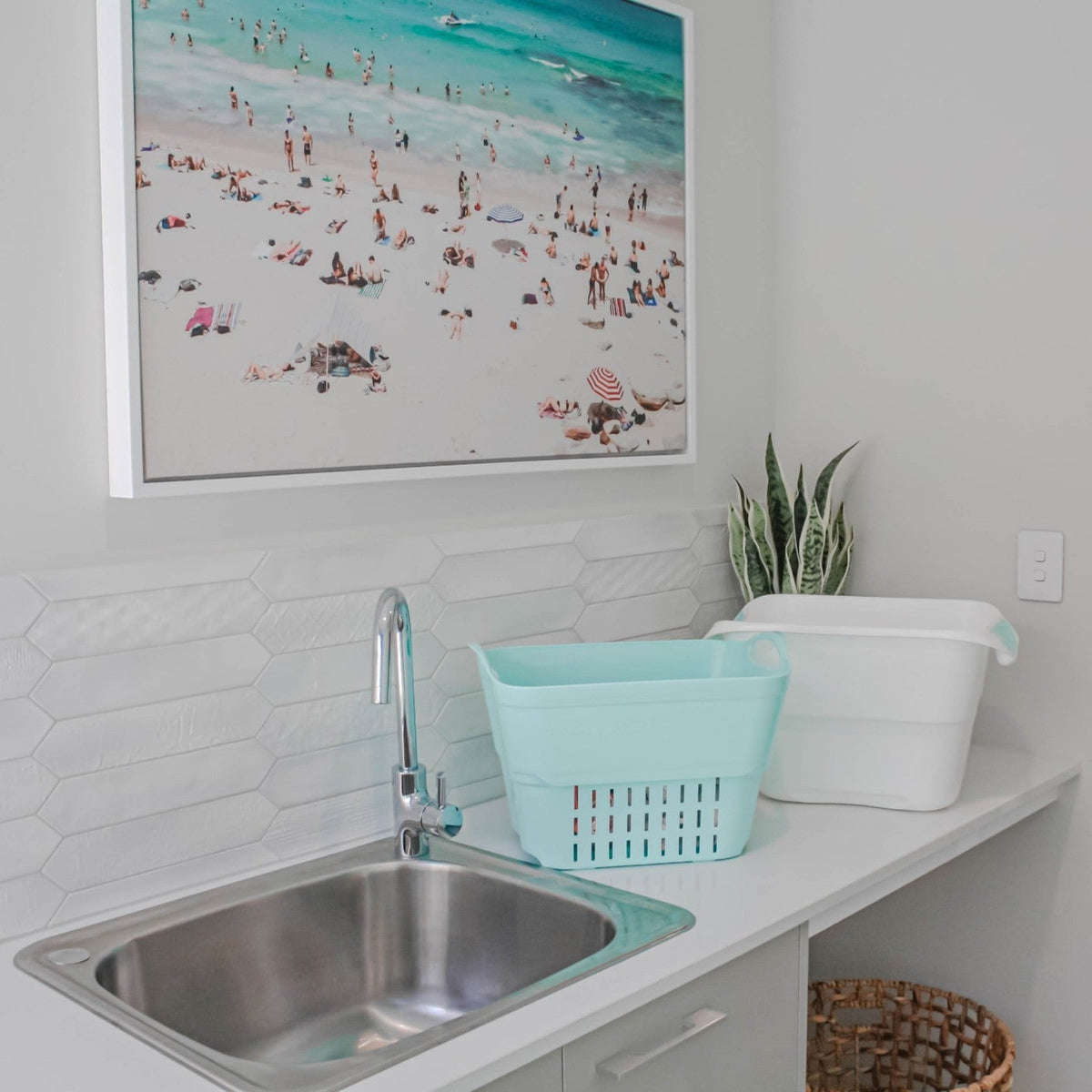 Remove grass stains
The Strucket kicks grass! Grass stains love to stick around, but we've got a quick hack to kick them to the curb. Just toss in the Strucket with water and vinegar and let soak. Give the stained bit a rub and the grass will lift out like magic.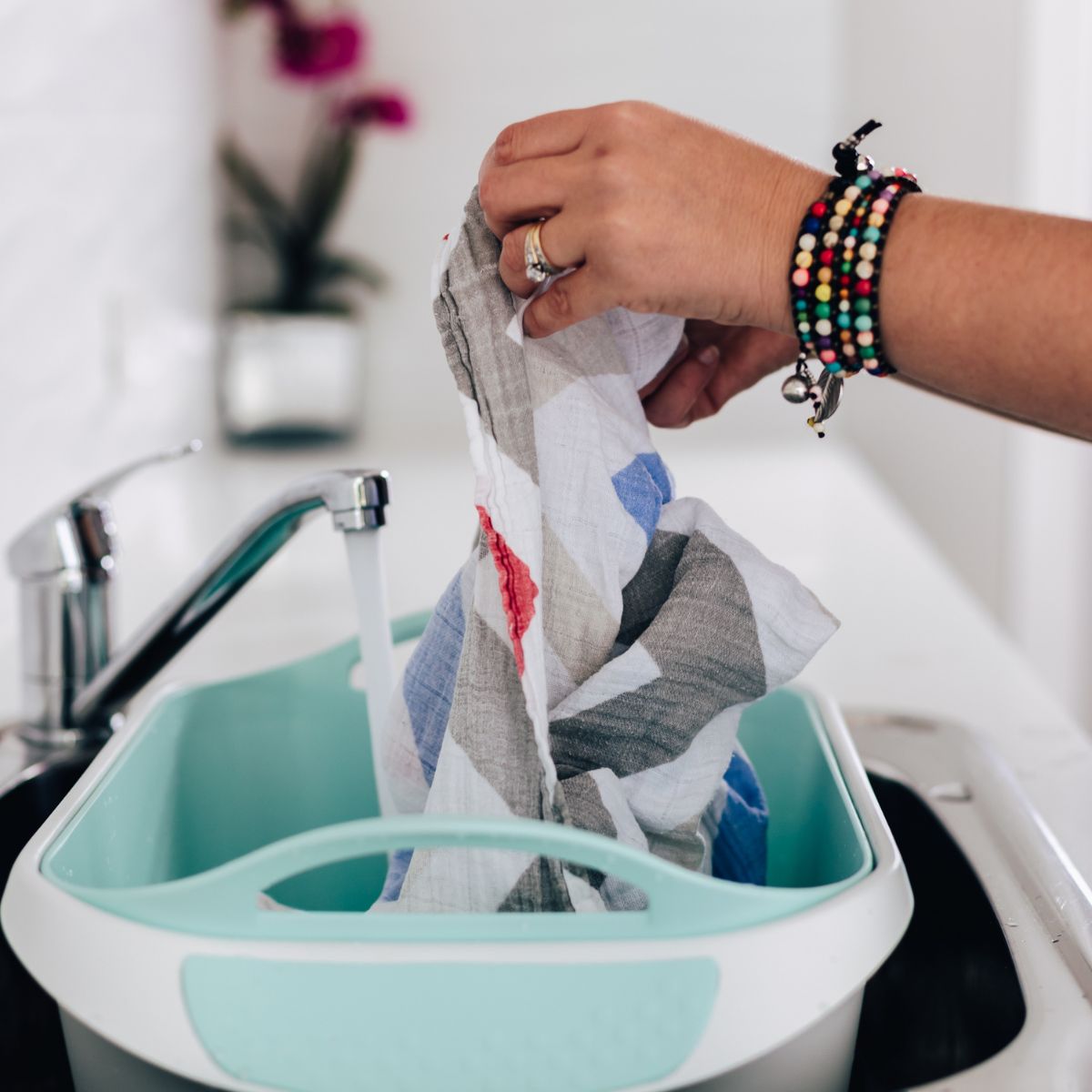 Wash up onesies, bibs and sheets
Being a new mom is definitely not easy, but washing up onesies, bibs and more can be. Feel confident ditching those single-use baby supplies and switching to reusable supplies.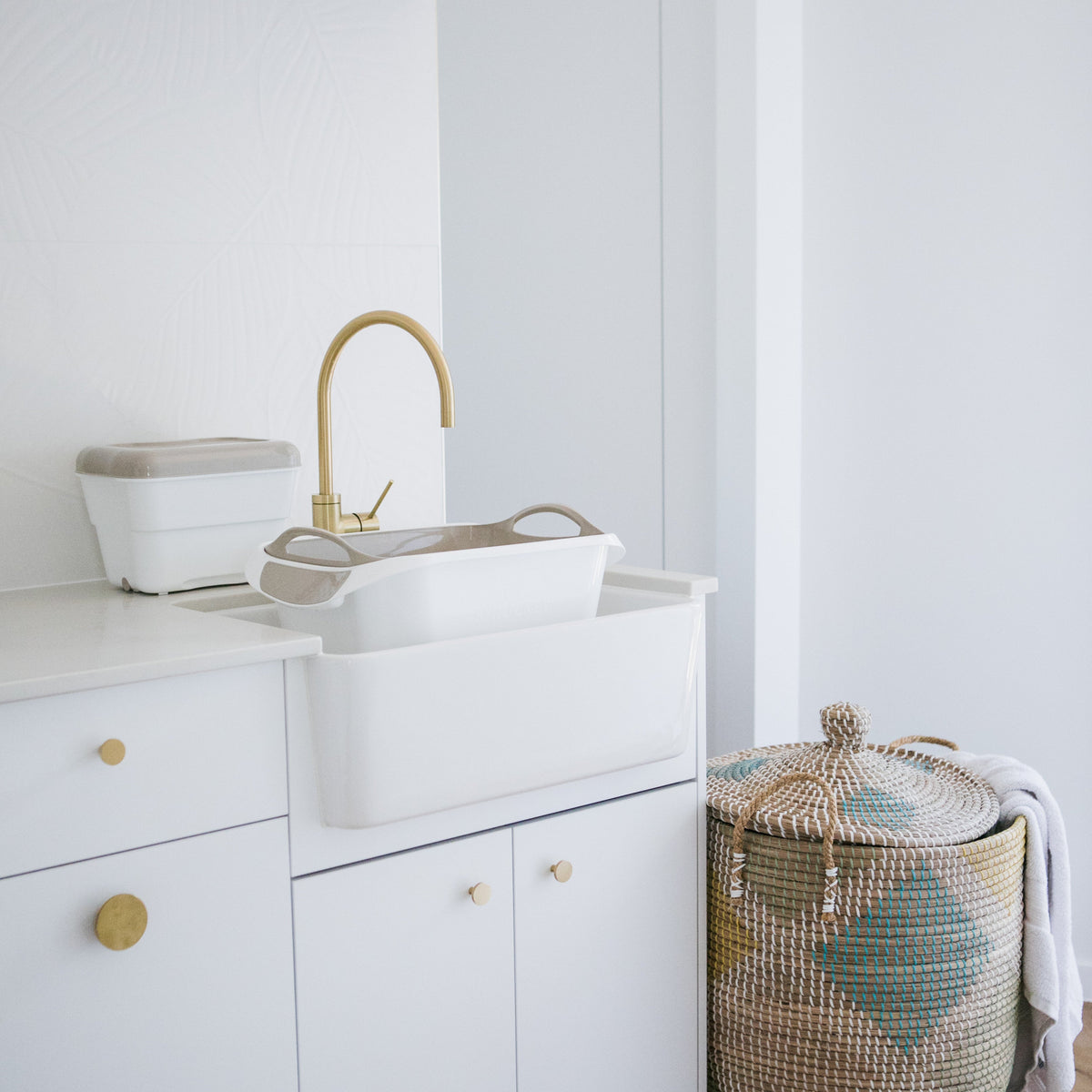 Designed for all homes
Australia made and engineered, Strucket is both smart and beautiful. It tapers to the bottom and widens at the top, meaning it will still fit into the smallest of laundry sinks. Bonus: it has been built to handle the weight of wet clothes without losing balance.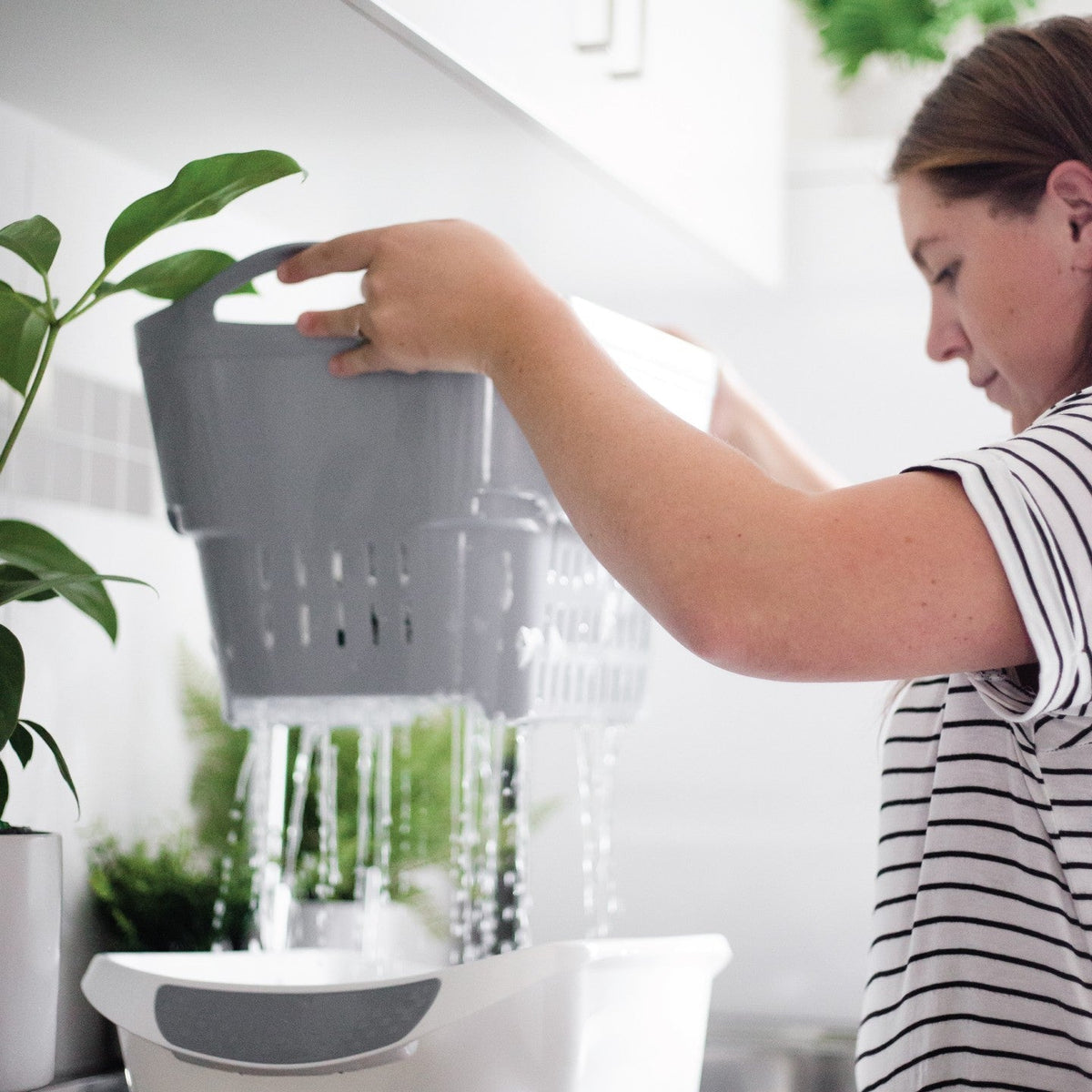 Make hand washing a breeze
The Strucket strainer has an infamous knack for making hand washing a breeze. Lift the strainer up and down to create an agitating action without ever having to put your hands in the bucket's dirty water.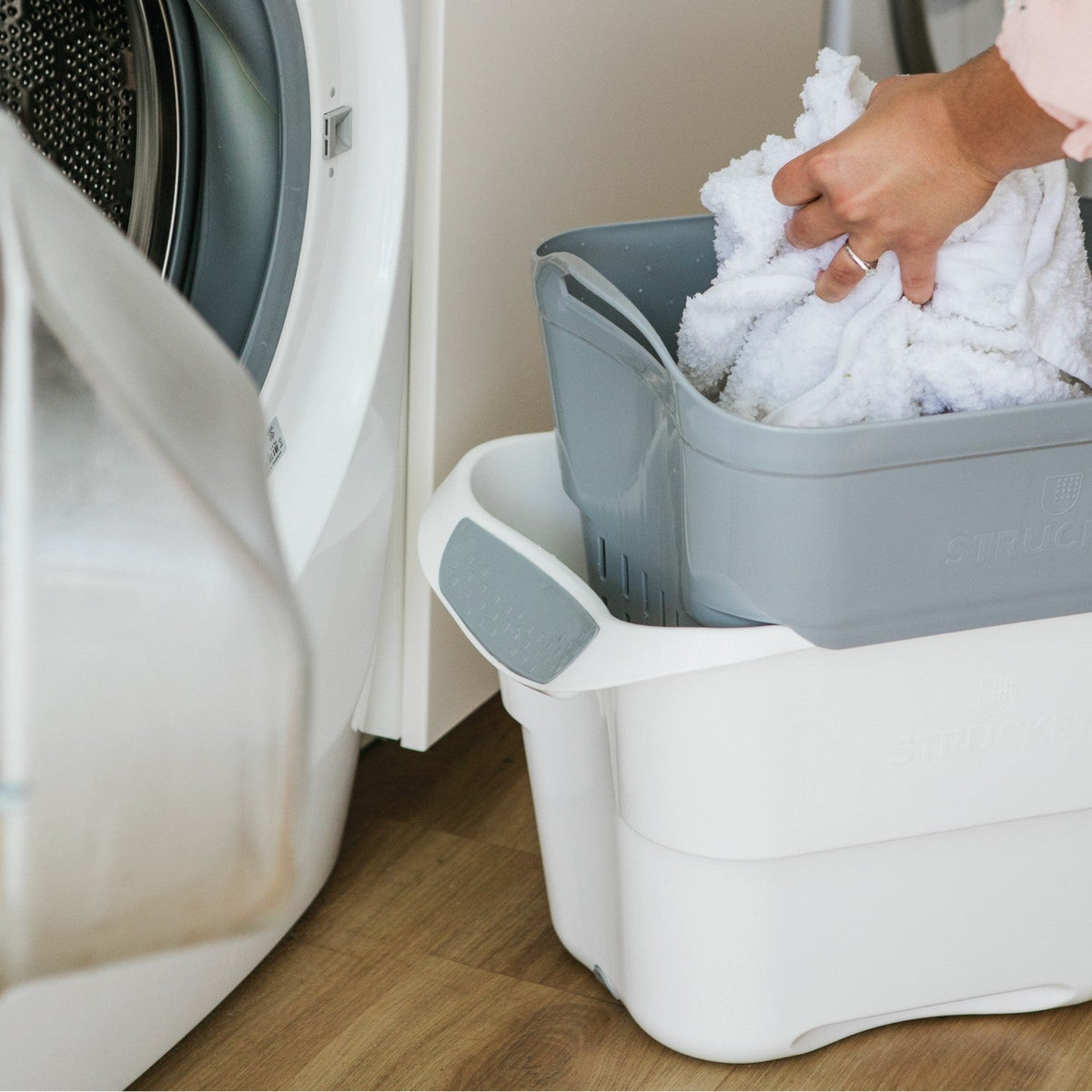 Your all-in-one laundry tool
Use your Strucket strainer to transport soaked items to and from the washing machine. It saves time and means I never have to touch the residual dirty water after soaking. Plus, you can leave it by the washing machine and use it to take them out to the line!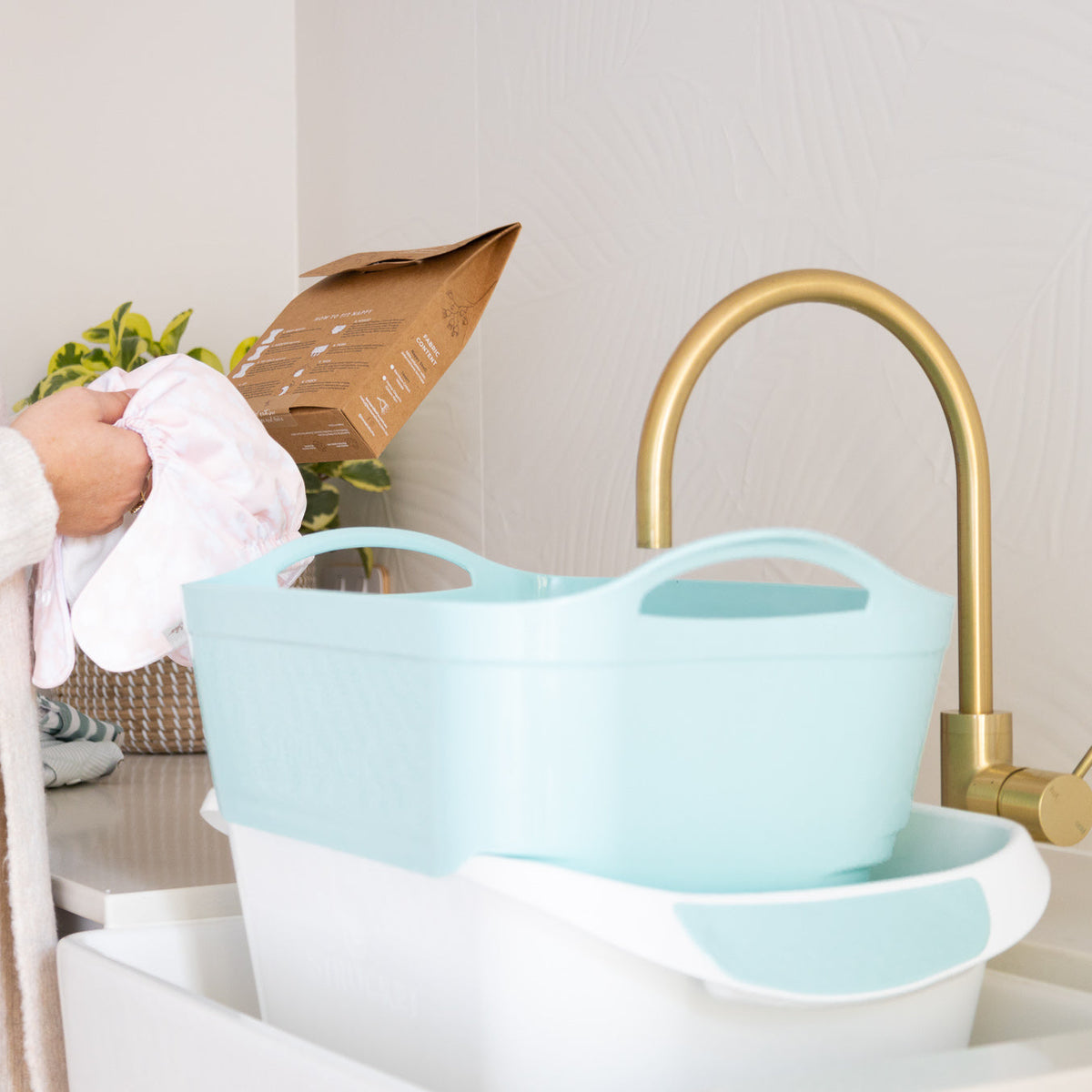 Easy clean-ups
Make reusable diaper clean-up easy when using Strucket as a dry pail. Have the strainer in an elevated position over the base and pop a couple of drops of essential oil in the base to help combat odours.
Interlocking connection
Once your items have soaked sufficiently and you return to your bucket, simply pull the strainer from the bucket and click into place, separating the soaked items and leaving the dirty water behind!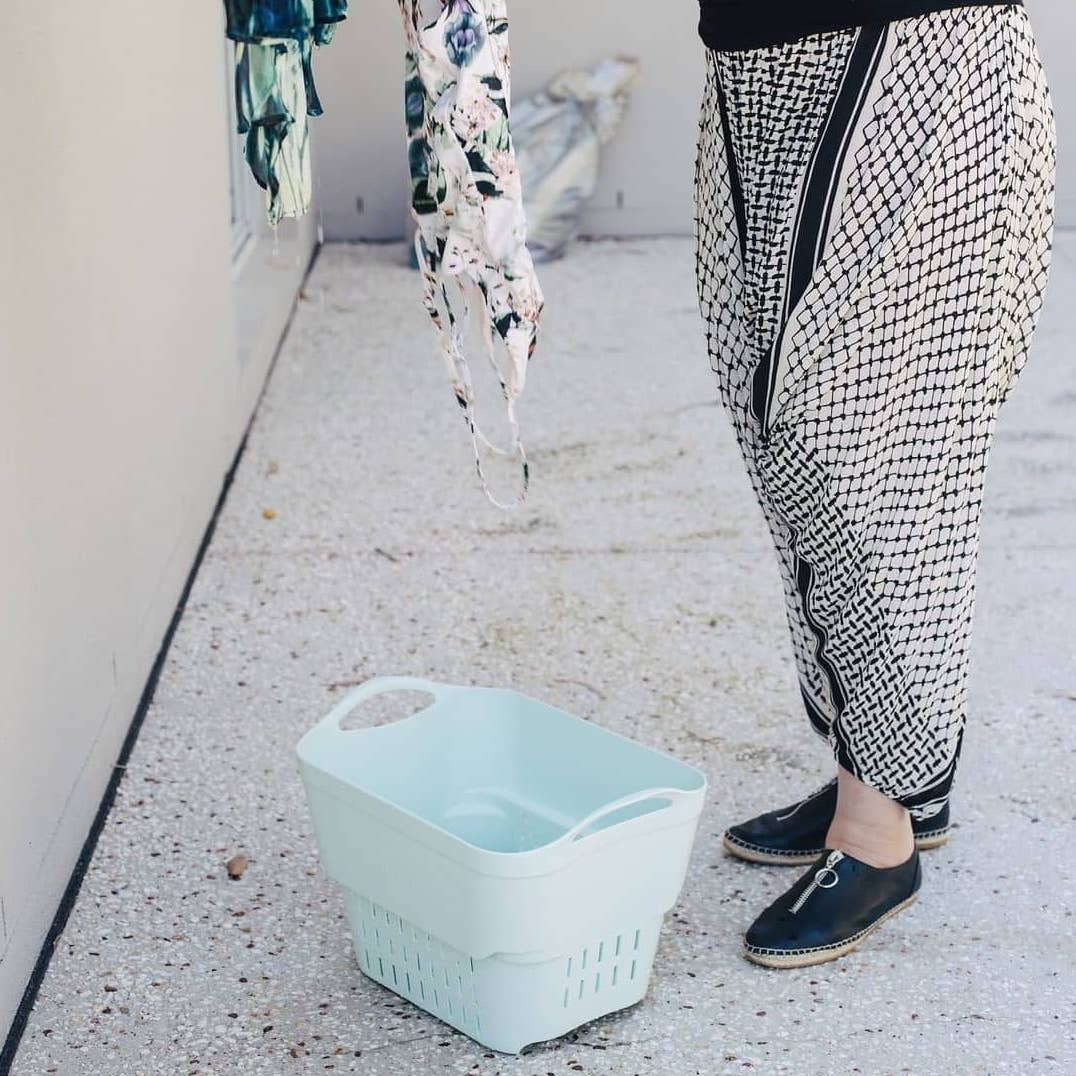 Summer ready swimwear
Instead of shredding your swimmers in the washer, give them a gentle soak in the Strucket! Just leave them in for a gentle soak before pulling the plug to drain. Hang-dry and you'll have a chlorine-free, sand-free suit.
My Strucket making life with a newborn easy and also saving me from the pain of having to hand wash my favourite delicate clothes! hands free and mess free. No laundry should be without one!!!
Bought the strucket at the Brisbane baby expo. Did my first sanitize of cloth diapers. So much less mess and so easy!! Highly recommend!
Loooove my Strucket! I use it to wash my reusable diapers in and it makes cleaning them easy! Thank you for such an amazing product 😍
LIFE CHANGING!!!! I love my strucket! So much I have given my sister in law one when she had a baby. My husband even uses it. I have two now. I only wish it was around for my number one, we could have saved so many clothes that I decided to throw because I hate touching yukkies and bleach!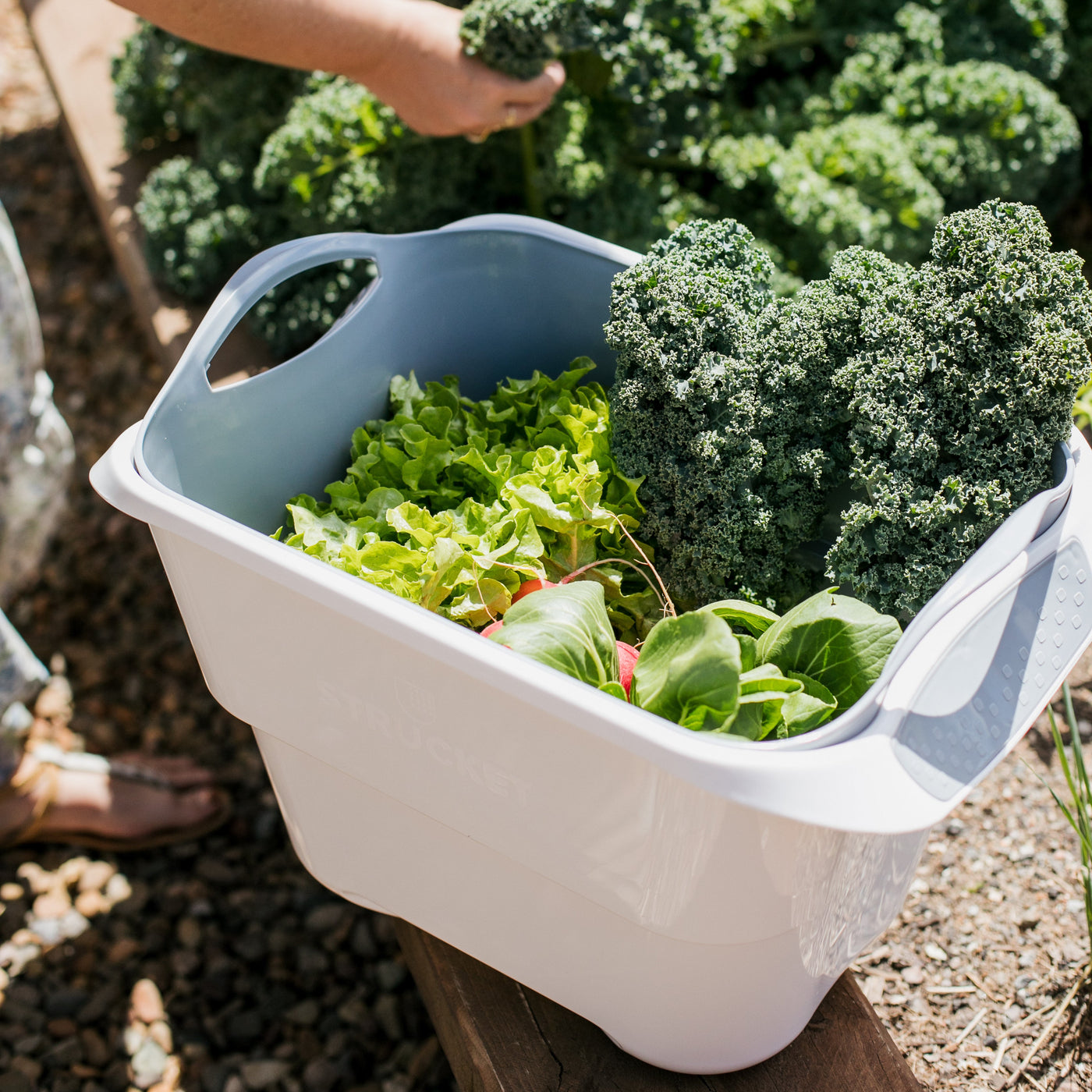 CARING FOR YOUR FAMILY AND THE PLANET
Environmentally friendly
The Strucket can be used time and time again, and is 100% recyclable, making it easy to do your bit for the planet. Plus, it's BPA-free, so it's safer for your family, too.
More reasons families love Strucket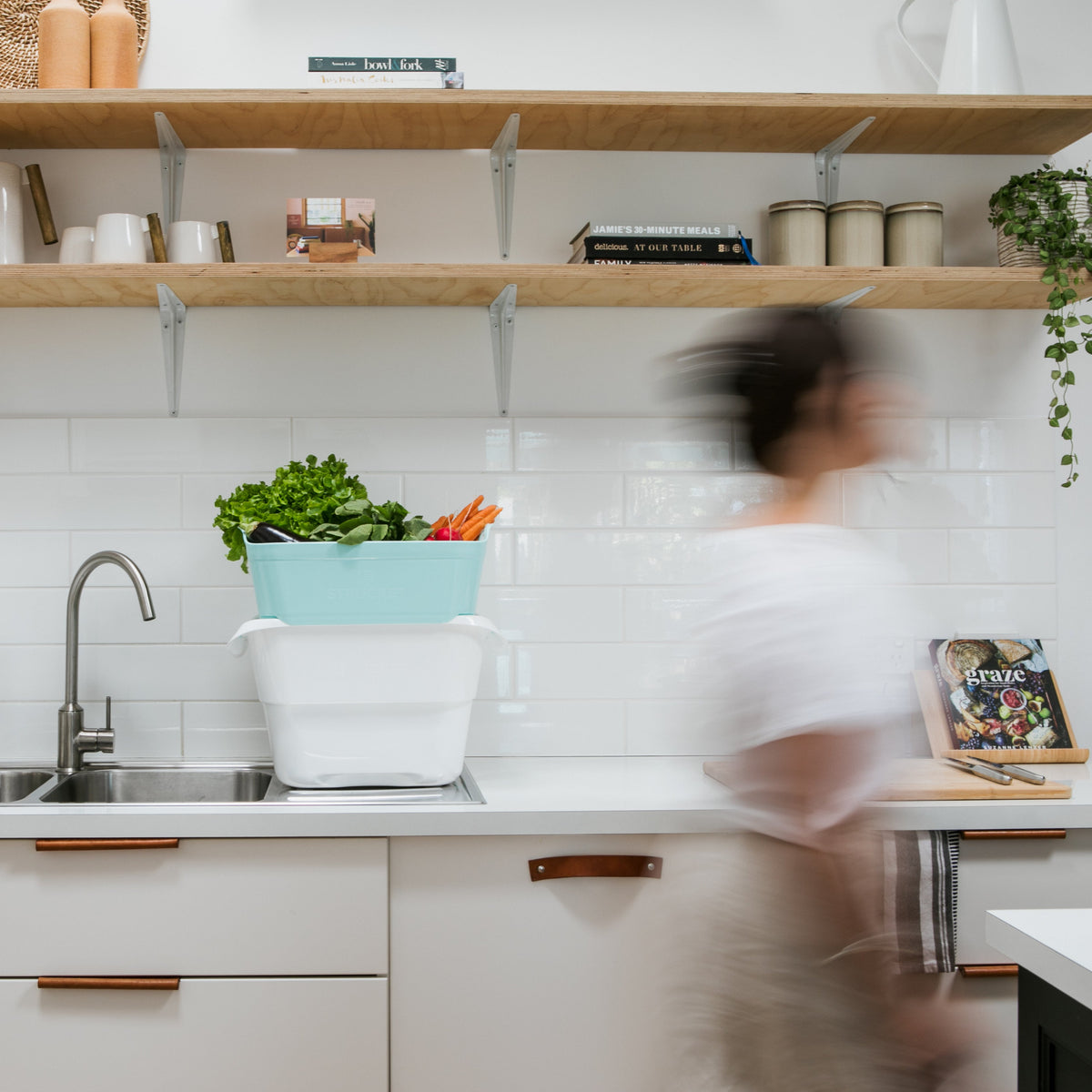 The ultimate "love and leave ya" assistant
The best thing about Strucket is how little time you'll spend with it. Pop in your items that need soaking and get a move on with your day! When they're ready to dry, just do the same thing! Finally, you can feel good about forgetting your chores.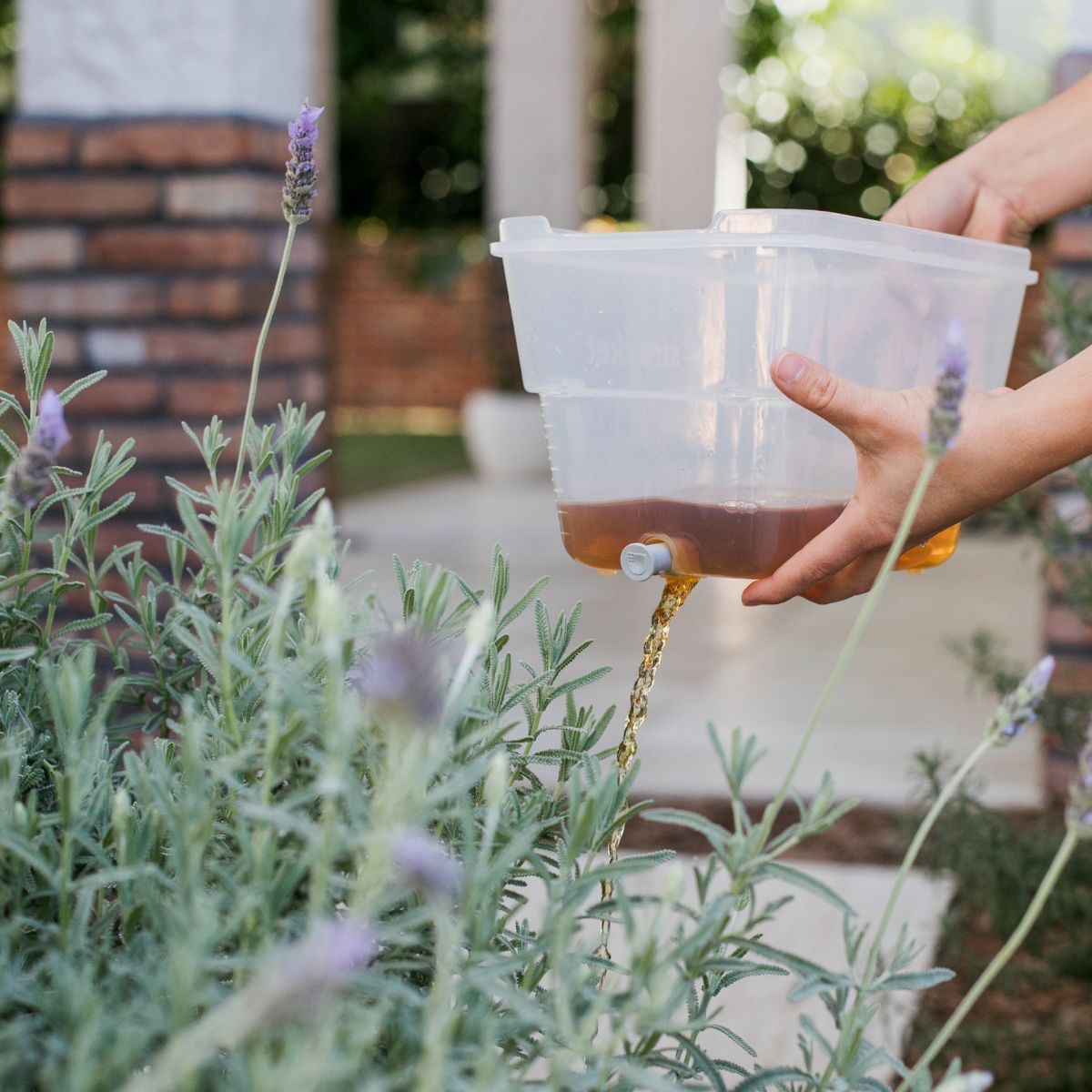 Reuse, recycle and renew
Grey water doesn't always have to go down the drain. Rather than draining it into the sink, carry the Strucket into the garden, pop the internal plug and give your plants a much-needed drink. It's just as good for the environment as it is for your water bill.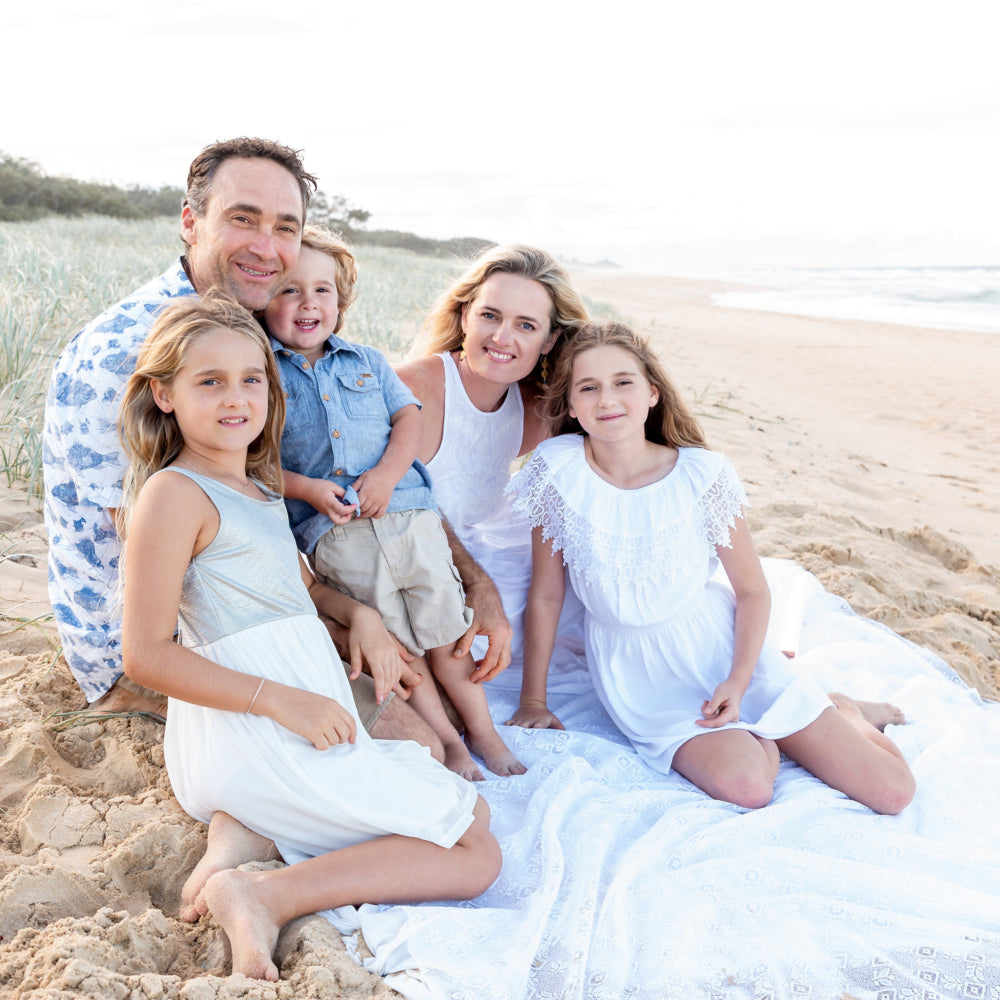 Australian designed &made
Created by local Sunshine Coast mum of three Kelly Lavery, the Strucket is Australian designed and manufactured. Every time you use your Strucket you are supporting the Australian economy and helping to create and sustain local jobs.